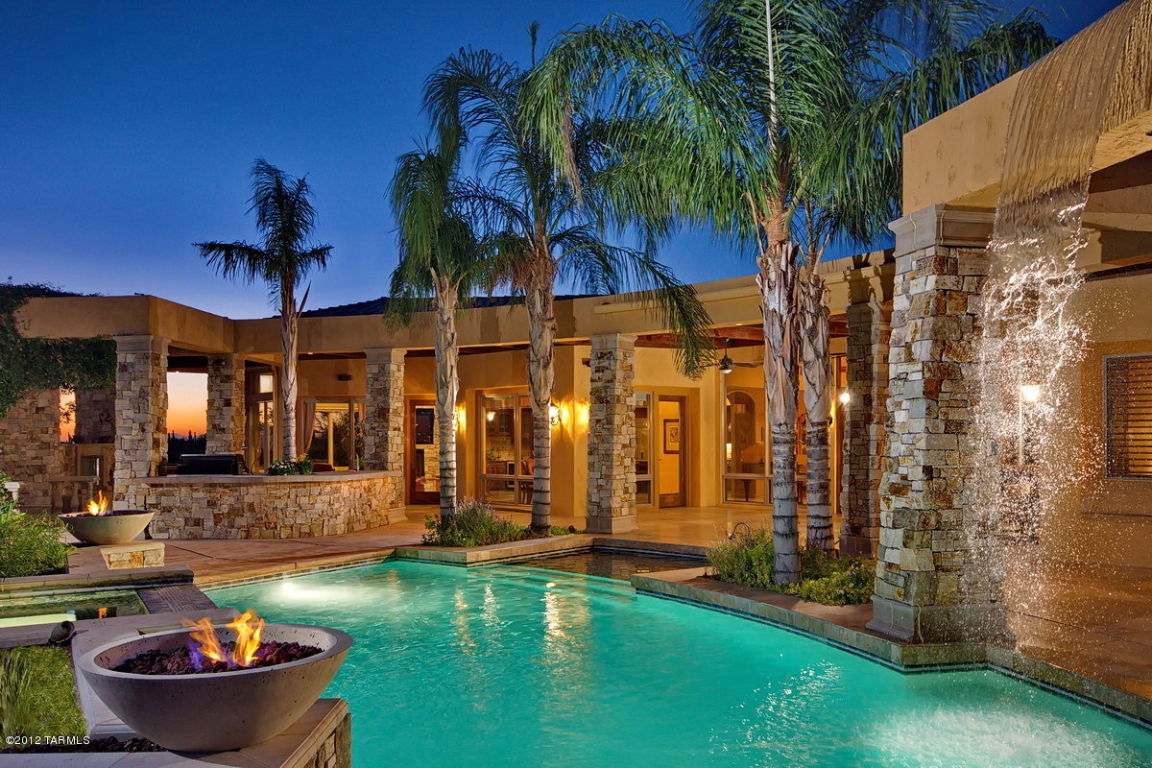 The Best Gilbert AZ REALTOR® - Cathy Carter
If you are currently looking to buy a new home in Gilbert, Arizona, you'll first need to find a qualified agent who is familiar with the local market. Whether you're interested in a low-maintenance condo/townhome, a single-family home in a beautiful neighborhood/subdivision, an upscale home in an exclusive golf course or waterfront community or a sprawling luxury estate with fabulous views, the Gilbert real estate market accommodates every lifestyle and buyer. Thriving in business and leisure, Gilbert continues to attract new residents each year, leading to a steady increase in property values.
Boasting a thriving economy, great shopping and dining options, an excellent school system, and plenty of outdoor activities that can be enjoyed year-round, it's easy to see why Gilbert AZ homes for sale are in demand and why you need an experienced Gilbert agent to help you navigate the market and secure an offer. Cathy Carter is a luxury home specialist and a top Gilbert AZ REALTOR® with over 25 years of experience assisting buyers and sellers. Uniquely qualified, Cathy has all the resources and information you need for finding the perfect home in the right neighborhood.
Feel free to call Cathy directly at (480) 459-8488 or get in touch with her here.
More About Gilbert AZ Real Estate
The Gilbert real estate market continues to remain strong and with home values and home prices on the rise, now is the time to buy in Gilbert while homes are still affordable. Over the last year, Gilbert home values went up 6.7% and real estate industry experts predict they will rise another 3.5% within the next year. The median price of currently listed Gilbert AZ homes for sale is $$359,000. Top Gilbert AZ REALTOR® - Cathy Carter knows the local market inside and out and is always the first to know when new inventory becomes available - ensuring that her buyers have access to the best homes and securing an offer.
Cathy stays on top of the local economy, community trends, business developments, and other factors that can affect the market value of property in the area to ensure that you get the best value for your money. Serving the local community since 1994, Cathy is able to provide the kind of insight into the different developments in Gilbert that few other agents can offer. She can help educate you on the different neighborhoods and communities, the types of homes and features offered, the builders, HOAs, neighborhood schools, area amenities, and so much more. Allow Cathy to put together a list of the most valuable Gilbert AZ real estate that best matches your preferences and needs.
Get the process started today by calling Cathy at (480) 459-8488 or get in touch with her by email.
Why You Should Consider Living in Gilbert, AZ
Gilbert Residents enjoy a booming economy, high paying jobs, an excellent school system, beautiful and safe neighborhoods, great shopping and restaurants, and plenty of outdoor activities for all ages. Gilbert's downtown Heritage District is filled with locally-owned stores, restaurants, galleries, the Hale Centre Theatre, a weekly farmers market, a bi-weekly art walk, and more. Downtown is also home to a variety of family-oriented events such as the Downtown Concert Series, Gilbert Days Parade & Festival, and Gilbert Outdoors Expo just to name a few.
The upscale SanTan Village is an outdoor lifestyle center featuring major retailers (Best Buy, Dick's Sporting Goods, Dillard's, and Macy's) and specialty stores (Apple, Barnes & Noble, Charming Charlie, Coach, Forever 21, Sephora, and other name brands), fine dining and casual eateries, and more. Popular restaurants and eateries in Gilbert include Koi, Joe's Real BBQ, Barrio Queen, The Farmhouse Restaurant, Nicantoni's Pizza, Nico Heirloom Kitchen, Zinburger, Postino East, Joyride Taco House, and Romeo's Euro Cafe, just to name a few.
The town maintains dozens of parks, multi-use sports fields, public aquatic centers, and a variety of youth and adult sports programs. Gilbert's Central Trail System offers equestrian tracks and miles of marked bike trails where you can ride along the canals. If you love to play golf, Gilbert is home to some of the best golf clubs in Southeast Valley such as Seville Golf & Country Club, Kokopelli Golf Course, Greenfield Lakes Golf Course, and Western Skies Golf Club.
Most of Gilbert is served by the highly-acclaimed Gilbert Unified School District, also known as Gilbert Public Schools, filled with top-rated schools. Recognized throughout Arizona as a premier district of choice, academic achievement is a high priority with test scores above the state and national averages. Alternative educational options include Gilbert charter schools and private schools. Nearby Institutions of higher learning include East Valley Institute of Technology (serving high school students and adults), Chandler-Gilbert Community College located in neighboring Chandler, and Arizona State University's Polytechnic Campus located at Gilbert's eastern border in Tempe.
Gilbert residents enjoy easy access to the Santan Freeway portion of Loop 202 and a small section of the US 60 skirts the town's northern boundary at the Higley Road interchange. Public transportation is provided by Valley Metro, which includes daily express and local bus service in the northern, central, and western areas of town. Gilbert is served by two major airports: Phoenix-Mesa Gateway Airport 9.6 miles away and the Phoenix Sky Harbor International Airport about an 18-mile drive from the center of town.
Partner with The Best Gilbert AZ REALTOR® - Cathy Carter
One of the things Cathy loves most about being a Gilbert AZ REALTOR® is being able to share the joy her clients feel when they find the home of their dreams. Serving the community for over two decades, Cathy is very familiar with the town of Gilbert and the surrounding area, which is an asset that her clients quickly come to appreciate. By partnering with Cathy, you'll have an expert by your side who will protect your interests, advocate for you, and handle the complexities of the real estate transaction for the best possible outcome.
If you would like to learn more about buying or selling Gilbert AZ real estate, feel free to call Cathy directly at (480) 459-8488 or get in touch with her here.
CATHY CARTER, ABR, CRS, CDPE
Alliance Group
725 W. Elliot Rd., Suite 111
Gilbert, AZ. 85233
Cell: 480-459-8488
Toll-Free: 800-519-557