Buying and Selling Homes in Maricopa
Historically, Maricopa was an oasis in the dessert. The town was founded by settlers who were expanding west, and who discovered the ample water flowing from the watering holes about eight miles north of the current city's location. Today, Maricopa is an oasis for families who want to settle in a comfortable place where they can grow, prosper and make memories. A population boom at the start of the New Millennium put Maricopa on the map, and now about 45,500 people call this city home.
The real estate market in Maricopa is strong and growing. Homeowners who are thinking about listing their property and upgrading to a new home, or buyers searching for that perfect home in this city, are invited to work with an excellent Remax Real Estate Agent in Maricopa who truly has a feel for the pulse of this region.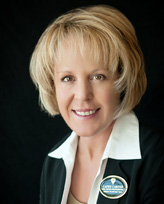 Cathy Carter


Professional REALTOR
ABR, CRS, CDPE
RE/MAX Alliance Group
725 W. Elliot Rd., Suite 111
Gilbert, AZ. 85233
Email or Call: 480‑459‑8488
Toll-Free: 800-519-5578
https://www.realestatechandler.com/
The Maricopa Real Estate Market
During the beginning of the fall, the real estate market traditionally slows down as children had back to school and adults buckle down again after a summer of vacations and family fun. However, Maricopa is enjoying a boost in the real estate market that can't be found in every community in Arizona. In September 2015, the average listing price for the Remax Maricopa homes for sale was about $185,000 — which is an increase of about $1,200 or 0.7 percent from the previous week. At the same time, the median sales price has increased since last year. During the third quarter of 2015, the median sales price for a home in Maricopa was $155,000 — an increase of more than 3.3 percent, or $5,000 during the same time period in 2014.
Homeowners who are hoping to take advantage of these rising prices and make the greatest return on their investment should consider working with a Remax Realtor in Maricopa. Remax Maricopa Realtors are known for their tenacity and their passion for real estate. Your agent will work tirelessly in order to promote your home and attract buyers who are interested, qualified and ready to make a purchase. Imagine your property on Facebook with hundreds of likes, comments and shares. Picture buyers watching a virtual home tour in awe of the home that you put on the market. These are the types of marketing techniques that will be used to promote your home and help you sell it as quickly as possible.
In addition, home buyers who are interested in the Remax properties for sale in Maricopa will find that now is an ideal time to get into the market. The homes that are placed on the market in Maricopa do not last for long, so it's critical that you partner with a real estate agent who is committed to getting you immediate access into the most desirable homes. In addition, the experienced Remax real estate agents in Maricopa will help you craft an offer that will entice the sellers but still be favorable to you as you make an investment on your home. These agents are the key to getting the home that you want in a competitive, exciting market.
Maricopa Houses for Sale
There are currently more than 680 homes for sale in Maricopa, and inventory is declining as the market heads into the slow season leading up to the holidays. This means that Remax real estate in Maricopa will be more competitive, as buyers will be trying to scoop up available properties as quickly as possible. Whether you are a first time home buyer hoping to make this important financial investment in the city of Maricopa, or you are looking to upgrade to a luxurious home with plenty of space for your growing family, you will be able to find a home that meets your needs here. However, it's essential that you work with the Remax Maricopa real estate agents who are dedicated to finding you the right house in a market that demands your full attention.
In addition to looking at the Remax homes for sale in Maricopa that are currently on the market, buyers might want to consider the fact that this growing community is home to many new construction developments. New construction homes in Maricopa are on the rise, now that the real estate market is rebounding from the recession and quickly growing once again. The best news is that these new construction homes come in all shapes and sizes. While there are many luxury communities that are being planned in Maricopa, there also are plenty of new homes that are being built to be just the right size for young professionals, recent graduates and new families.
The key to finding the right house for sale in Maricopa is knowing what you want and understanding what you can afford. You should work with your Remax Maricopa Realtor in order to identify three to five features that you need to have in your new home, and also establish a budget prior to beginning your home search. This will help you narrow down your options and discove the potential of this vibrant city.
Activities and Attractions in Maricopa
Young professionals, growing families and retired people have discovered that Maricopa is a wonderful community with plenty to see and do. People want to move to a place where they can live their best life, and Maricopa is filled with attractions that allow people to immerse themselves in their local community. Here are a few of the top activities and attractions in Maricopa:
Visit the UltraStar Multi-tainment Center. This place is more than just a movie theater — it's a haven of opportunity for endless fun. There's laser tag, live outdoor music, arcades, bowling and more. People of all ages enjoy a visit to this unique entertainment complex!
Take to the skies with a hang gliding adventure. Sonora Wings is a local company that offers hang gliding experiences, allowing you to feel a rush of excitement as you enjoy breathtaking views of the desert below.
Soak up the desert sun on the golf course. Golfers in Maricopa love to play the course at Ak-Chin Southern Dunes Golf Club, which is also renowned for its fine dining restaurant that is on location.
When you are searching for homes with your Remax real estate agent in Maricopa, your agent will help you discover the potential of this community. Your agent will give you personalized recommendations based on your own interests and their local expertise.
Working with

Cathy Carter

an Expert Maricopa Realtor
If you want to make Maricopa your home, then it's time to contact an experienced Remax Realtor in Maricopa. Cathy Carter is your premier Remax Maricopa Realtor, and she can provide you with the information you need in order to make the best decision in the current market. With more than two decades worth of experience, no one can offer you more reliable and dedicated service in this city. To get started on your home search, contact Cathy Carter today.