Buying and Selling Homes in Ocotillo
There's a reason that Chandler is one of the most desirable communities to live in throughout the Southeast Valley. This city is warm and inviting, it has a family-friendly atmosphere and it continues to grow, blossoming with parks, amenities, retail developments and job opportunities. Within this city of about 250,000 residents are many luxury developments and planned communities but none quite as magnificent as Ocotillo. Ocotillo is one of the most popular neighborhoods within Chandler, and there are many Remax properties for sale in Ocotillo that are perfect for young professionals, growing families and established couples who want to enjoy peace, tranquility and luxury within their own private spaces.
Given the fact that the Remax homes for sale in Ocotillo are in high demand, it is important to work with a qualified real estate agent if you want to get access to this exclusive neighborhood. Cathy Carter is a Remax Realtor in Ocotillo who uses her professional experience and expert local knowledge in order to get her clients the best deals possible on their real estate investments. She is dedicated to going above and beyond the call of duty for her clients, and she wants to find them houses they love in neighborhoods that will feel like home.
If you want to buy or sell a home in Ocotillo, get in touch with an expert Remax Ocotillo Realtor. Contact Cathy Carter today.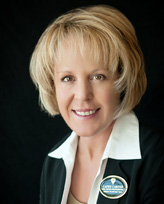 Cathy Carter


Professional REALTOR
ABR, CRS, CDPE
RE/MAX Alliance Group
725 W. Elliot Rd., Suite 111
Gilbert, AZ. 85233
Email or Call: 480‑459‑8488
Toll-Free: 800-519-5578
https://www.realestatechandler.com/
Buying and Selling Homes in Ocotillo
If you own a home in Ocotillo, you know that the neighborhood has so much to offer. This luxury community features lakefront living opportunities, and it is designed around one of the premier golf courses in the area. If you are considering putting your home on the market, you will want to work with a Remax real estate agent in Ocotillo who understands the value of your properties and knows how to maximize your investment in real estate. Cathy Carter utilizes the latest technology and multimedia resources available in order to properly market your home and attract the most qualified buyers. She believes that virtual tours, high-resolution photographs and compelling videos are necessary in order to showcase the home to the right set of buyers, and she knows that these practices allow her sellers to list their homes at the highest prices possible in a favorable market.
Remax Ocotillo real estate agents also can work with buyers who want to purchase homes in this distinguished community. Each individual client has his or her own set of specifications for a new home, outlining what is needed in a house and also what is simply wanted for enjoyment. Cathy Carter takes the time to get to know each client on a personal basis, and she truly cares about every one of them. She is available at any time to help her clients, and she prides herself on her accessibility and her superior communication skills.
Whether you want to live along the perfectly manicured golf course or you want to enjoy lakefront living in the American Southwest, Cathy Carter will work tirelessly to get you into the home of your dreams. Remax real estate in Ocotillo is in high demand, and these properties do not sit on the market for long. With her knowledge of this neighborhood and her passion for real estate, Carter is able to get her clients into premier houses as soon as they hit the market. She works with each buyer in order to create an offer that will be desirable to the seller and beneficial to the buyer.
Ocotillo Real Estate Market
The real estate market in Chandler and throughout the Southeast Valley is thriving. Sellers are finding that their homes are on the market for a matter of days rather than weeks. Buyers are excited by the possibility of owning incredible homes in some of the most exclusive neighborhoods in the region. The Remax Ocotillo homes for sale, in particular, are in high demand. The average list price of a home in Chandler during July 2015 was $350,039. During that same time period, the average list price for a home in Ocotillo was $359,647. Ocotillo was determined to be one of the top five most popular neighborhoods in which to live throughout the city of Chandler.
Ocotillo is an expansive community, developed on 2,000 acres of lush land in the middle of this desert region. It features a golf course as well as a chain of 165 lakes that were created in order to be sustainable and environmentally responsible. Desert landscaping is thoughtfully placed throughout this entire community, and residents enjoy green walking spaces and common picnic areas. Given the fact that this community is so large and diverse, it comes as no surprise that homes can be listed at a wide variety of prices. The size of the home, layout, amenities, upgrades and location within the neighborhood all impact the list and sale price of a home. Remax real estate agents in Ocotillo can provide you with additional information about the current market in this luxurious neighborhood.
Why Choose Ocotillo?
The Ocotillo Association features many of the most luxurious and inviting homes in Chandler. If you are interested in the Remax Ocotillo homes for sale, you might be pleased to find out that there are many benefits to living in this upscale community. Some of the top reasons to move to Ocotillo include:
It is situated in the heart of Chandler, ensuring that residents can easily commute to work, access the premier local parks system, quickly head off to school or go into town to enjoy the boutique shops and fine dining opportunities.
It is developed around a top-rated golf course, the Ocotillo Golf Course. It features 27 holes of challenging and exciting golf.
The beautiful lakes throughout this association allow residents to enjoy waterfront living and also the relaxing sport of fishing. These lakes are stocked with several different varieties of fish, and homeowners can enjoy the sport from the comfort of their own spaces.
There are many biking and walking trails throughout the neighborhood, making it easy to exercise and enjoy the terrific scenery.
Discovering the Premier Properties in Ocotillo
The Remax Ocotillo Realtors are the real estate professionals with whom you need to work if you want to buy or sell your home in this exclusive community. As a Remax Ocotillo Realtor, Cathy Carter understands the unique market within this luxury development, and she recognizes what it takes to buy and sell real estate here.
Carter is known as the agent who truly works for her clients. She cares about them, and she helps the navigate the real estate market so that they accomplish all of their hopes, dreams and goals. If you want to buy or sell in Ocotillo, then now is the time to contact Carter. She has the local knowledge you need and the professional experience you can trust. She will make sure that you get into that hard-to-find house that everybody else wants.
For more information, contact Cathy Carter today.