Buying and Selling Scottsdale Homes
Scottsdale is considered one of the gems of Arizona. Located just outside the metropolitan hub of Phoenix, Scottsdale is an affluent community that is brimming with luxury homes and master-planned communities. It is a destination for tourists as well as a welcoming, friendly city that is the perfect place to call home. There are about 226,000 residents in Scottsdale, and the city has been steadily growing throughout the last decade. This is largely due to the fact that there is a strong economy within the city, and many major corporations and employers are based out of Scottsdale. The top employers in the city include Honor Health, General Dynamics C4 Systems and the Mayo Clinic, to name a few. Between the plethora of job opportunities and the atmosphere of this southwestern community, many people are hoping to make Scottsdale their next home
If you are interested in Remax real estate in Scottsdale, there's never been a better time to enter the market. There are many desirable Remax properties for sale in Scottsdale, and these houses are sure to be considered a valuable investment. Contact an expert Remax Realtor in Scottsdale in order to begin your search for a new home today.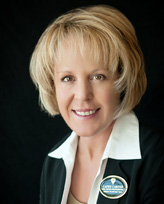 Cathy Carter


Professional REALTOR
ABR, CRS, CDPE
RE/MAX Alliance Group
725 W. Elliot Rd., Suite 111
Gilbert, AZ. 85233
Email or Call: 480‑459‑8488
Toll-Free: 800-519-5578
https://www.realestatechandler.com/
The Scottsdale Real Estate Market
Scottsdale has long been hailed as one of the most desirable communities in the southeast valley, and the current real estate market is validating its reputation. The prices of the Remax homes for sale in Scottsdale are on the rise, so now is the perfect time for buyers to get in touch with a real estate agent who can help them find an incredible home. In September 2015, the average listing price of a home in Scottsdale was about $700,000 — up $16,000 from the previous weeks. The number of sales are also up by about 1.7 percent from the fall of 2014, which means that there is an increase in inventory in the Scottsdale real estate market.
People who are looking to purchase a home in Scottsdale may initially be intimidated by the rising home prices, but it's important to recognize that the market is climbing steadily and prices will continue to increase. The best time to connect with one of the Remax Scottsdale real estate agents is now, as an experienced local agent can help you discover the property of your dreams and make it yours. There are more than 3,800 homes for sale in Scottsdale, and there's additional inventory every day. A qualified agent will be dedicated to finding you a home that has everything you want and need, and also skilled at creating a desirable offer that a seller will simply have to accept. The market is hot, so partner with a Remax real estate agent in Scottsdale who is able to get you into the most desirable properties available as soon as they hit the market.
For sellers, this is an ideal time to list your Scottsdale property. An expert local real estate agent will be able to provide you with detailed information about the current market conditions, and help you price your home so that you enjoy a maximum return on your investment. Remax Scottsdale Realtors are knowing for selling homes quickly, largely because of their innovative marketing techniques that they utilize.
Virtual home tours, high-definition photographs and social media exposure make sure that the most suitable buyers are aware of your property. The median sale price has increased by $5,000 in the last year to about $385,000. Don't wait to put your home on the market.
Homes for Sale in Scottsdale
With thousands of properties currently on the market in Scottsdale, it's an exciting time to be shopping for your next home. It's important to note that each region of Scottsdale is unique, and the city consists of many different types of neighborhoods, developments and communities. Known for its affluence, Scottsdale is home to many luxury developments and master-planned communities. That being said, families of all shapes, sizes and backgrounds have the opportunity to make this place their own.
When working with one of the Remax real estate agents in Scottsdale, you will find that your home shopping experience is personalized to meet your needs. Your real estate agent will discuss with you the features you want and need out of your next home, and will also talk with you about your interests, passions and hobbies. This will help your agent recommend specific areas and communities within Scottsdale that might be right for you. Some of the most popular neighborhoods in Scottsdale include Old Town, Arcadia and Gainey Ranch. These exclusive neighborhoods offer more than just luxury homes. They are known for their unique features and amenities, including walking trails, fitness centers, golf courses and swimming pools. An expert in the local real estate market will be able to help you get access to these elite properties.
The key to getting into a home in Scottsdale is working with the right real estate agent. A dedicated Remax real estate agent in Scottsdale will be committed to searching the available listings throughout the day, and will book showings as soon as possible in order to remain competitive. Your real estate agent will have the skills necessary to craft an offer that will be desirable for the seller, but also beneficial for you as the buyer.
Popular Scottsdale Activities and Attractions
One of the reasons that so many people are interested in the Remax Scottsdale homes for sale is that this is such an enjoyable community to call home. Here are a few of the most popular activities and attractions in Scottsdale:
Shopping in Old Town Scottsdale — There's always something new to check out at the historic shops in Old Town Scottsdale. Old Town consists of a quaint downtown area with many western shops, restaurants and jewelry boutiques.
Visiting McCormick-Stillman Railroad Park — This family-friendly attraction is perfect for those with young kids, and those who are young at heart. Based on the vintage railroad experience, this park features a historic train as well as a merry-go-round and other fun attractions.
Strolling through the McDowell Sonoran Preserve — Nature trails throughout this preserve wind visitors through natural desert formations and fields of cacti. After a busy day of searching the Remax homes for sale in Scottsdale, this preserve is the perfect place to reflect and enjoy a breathtaking desert sunset.
When you work with an expert Remax Scottsdale Realtor, you will be provided with additional information about the most well-known attractions as well as the hidden local treasures throughout the city.
Connect with an Expert Remax Scottsdale Realtor Today
If you are interested in the Remax Scottsdale homes for sale, then contact Cathy Carter today. Cathy is your local Remax Realtor in Scottsdale, and she will help you accomplish all of your real estate dreams. With more than two decades of experience in the Scottsdale real estate market, Cathy will be your trusted guide as you begin the process of selling and buying a home. We look forward to hearing from you, and finding you the house in Scottsdale that will truly feel like a home.